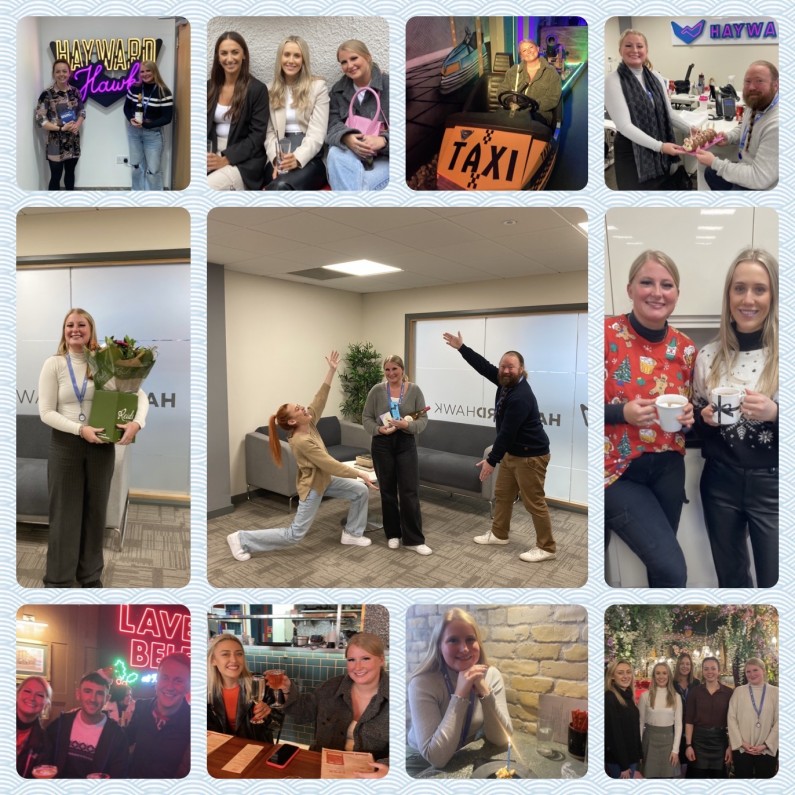 Alice Armstrong
Senior Recruitment Consultant
My name is Alice Armstrong and I have just celebrated my 2nd anniversary with Hayward Hawk!
I wanted to share some points on my experiences so far!
How You Have Developed
In the last two years I've developed from a Junior Recruiter with pretty much no experience to a Senior Recruiter, challenging Nick Napier to Top Biller of 2023! I have learnt off every single person I work with and whilst it's been a tough ride, there is a supportive team here that makes everything easier.
Something Light And Fun About What It's Like To Work At Hayward Hawk
I love the team at Hayward Hawk. We are a good group of people that genuinely enjoy what we do. We go out for spontaneous team lunches and always have a great buzz about the office. Everyone is keen to help and it makes it so much easier being in that kind of environment.
Challenges You Have Faced
The market has been tough this year, with everything slowing down a little, in terms of recruitment. Building good relationships with clients has been a focus for me this year. I'm really keen to get my name out there as I'm still quite new to the recruitment scene in NI.

In terms of my personal life, I moved into my own home in a new area and

getting to know an entirely new place has been a learning curve for sure!
What Do You Love Most?
I enjoy the conversations I have with candidates and clients, building relationships and making connections across Northern Ireland.

The flexibility offered at Hayward Hawk makes life that little bit easier too. I have recently taken up running, and being able to work from home means I can go for a run on my lunch break to relieve some stress!
Fun Fact About Yourself
I have two crazy Frenchies that keep me busy when I'm not working. Luna is still a puppy so has A LOT of energy.

I also grew up in London, which most people guess once they speak to me! My claim to fame is going to the same school as Davina McCall and Kate Beckinsale (although not at the same time, I'm too young for that lol).