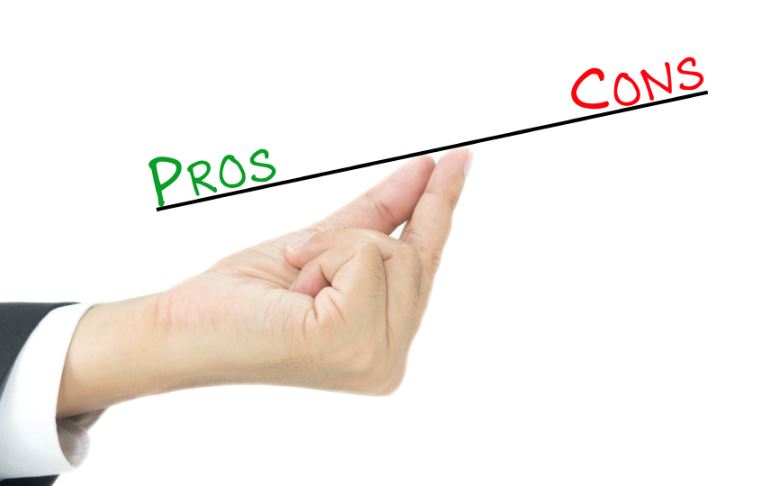 6 THINGS TO CONSIDER IF YOU ARE TEMPTED TO TRY CONTRACTING IN NORTHERN IRELAND?
Growing up, the advice from the School Career counsellor was to get yourself a secure job with a stable organisation, good salary, promotion prospects, 9-5, Monday to Friday...forever. For a lot of people, that still is the career goal, however more and more want a better work-life balance, more control over their financial compensation, flexibility & the ability to be their own boss! For IT and technology professionals in Northern Ireland wanting to contract, this has previously meant travel to London, Dublin or even Glasgow. However, thanks to a booming contract market in Northern Ireland, this is no longer the case.
We often get asked about contracts from permanent employees who "have been thinking about it for a long time" but "don't fully understand how it works". So, we thought we would put together some key factors to consider before becoming a Contractor/Freelancer/Interim/Temp/Consultant.
"Show me the MONEY!"
How much more will you earn by taking a daily or hourly rate job over a salary? Most of the time, new contractors will see their pay packet increase when they start contracting. How much you take home is certainly helped by a good day rate, decreased tax payments, expenses etc. however, we do stress that the large headline figure doesn't always mean you will be better off financially. Contract recruiters are not financial advisers, so it is always good to consult with an accountant or umbrella company and workout what your take home would be via the different options (LTD Company/Umbrella). They are experts in helping contractors find the right solution and can explain everything in a way you will understand. It is also necessary to account for all of those benefits you will no longer be getting. Say goodbye to annual leave, sick days, maternity/paternity, private health/dental insurance, gym membership etc.
Risky Business
It can be. Whilst most IT contracts in Northern Ireland are for an initial 3+ month period, they are obviously less secure than permanent jobs. Good contractors will get rehired through recommendations to agencies, via their friends or off their own bat. However, there is always an element of risk. When companies have a requirement to reduce costs, contractors are typically the first to go. Not to mention when projects get shelved, companies restructure or the company hires a permanent resource to replace you. That said, over the past 3-4 years, the local NI contract market has really provided great opportunities for career contractors in technology. Due to urgency on business critical projects, skill set shortages and an increase in FDI companies who use contractors as an integral part of their business, there is no shortage of long term contract projects. It is a good idea to prepare for some downtime between projects, just in case. Most contractors will put some money aside for this eventuality.
"I'm the captain now!"
One of the big attractions of contracting is being your own boss. It's up to you to choose your next project, what contract you move to, what technologies to use, when to take time off and thankfully no more involvement with internal company politics.
Me, myself & I
Permanent staff have a lot of support structures within their workplace - think HR policies, accounts department and middle managers. The flipside of being your own boss is that you don't have the luxury of this support. As a contractor, you won't be given the same career development opportunities as you would in a permanent role. You will only be working on project for a finite time and clients will not invest in you with training and up-skilling. Clients will hire you for specific skills and for specific projects where you are expected to hit the ground running and join the project with all the necessary skills in place. Any training or personal development will be completely driven by you and can be done in downtime between projects or out of hours. It is up to you to keep up to date with the latest technologies and best practices. Also, if climbing the corporate career ladder is your goal, contracting may not be for you.
Shake it up!
Contractors will normally take a contract of between 3-12 months. This gives you a great opportunity to really beef up your CV. You can work on interesting and varied projects, choose your direction of focus, work for very different organisations, varied sectors & meet a lot of interesting co-workers along the way. Aside from the financial upsides, the variety of projects is probably the most common reason why contractors love contracting.
"Tell me about a time when..."
The reality for a career contractor is that you're likely going to move jobs a lot more. Therefore, you're going to have to do a lot more interviews. Does that intimidate you? It's important to pair up with a specialised contract recruiter who spends their entire week matching contractors with their next assignments. It's also important to always maintain a strong network of local contractors – a lot of your opportunities will come from referrals and recommendations.
All in all, there are a lot of things to weigh up before taking the plunge into contracting. Make sure to do your research by talking to friends or colleagues who have made the move already. If you want to be the boss and beef up your bank balance, make sure you weigh up the risks as well. We find www.contractoruk.com a great resource to stay up to date with the latest news and trends in the contracting world.
We asked a few of our contractors to give us a bit of insight into the differences between permanent and contract work. Here is what they had to say…
"The difference between permanent and contract work will be defined not by the contracts themselves, but by the gaps between them. This begins by planning for the end of one contract (financially), searching and interviewing for your next contract and, most importantly, the downtime in-between. The realities of this cycle are not for the faint-hearted, but for those prepared the rewards are there, not just financially, but also in the variety of work and the impact that variety has on your skill set." Andrew, Senior Software Developer
"Transitioning from permanent to contract employment may seem daunting at first, however the set up process is not as difficult as one might think. My preferential choice was the limited company route and although the set up process can take time, I feel it has been more than justified as time has went on. However, even if you find the process too cumbersome umbrella companies are a much more simple, albeit less rewarding solution. Within the first few weeks I knew moving to contracting was the right decision for me and I haven't looked back since. " Ciaran, Software Developer
AT HAYWARD HAWK, WE HAVE TWO CONTRACT CONSULTANTS WHO HAVE BEEN WORKING IN THE LOCAL TECHNOLOGY CONTRACT MARKET FOR OVER 5 YEARS. PLEASE FEEL FREE TO REACH OUT TO RICHARD WATERSON OR ANTHONY STUART ON 02895 902688. ASK US ANYTHING CONTRACT RELATED!