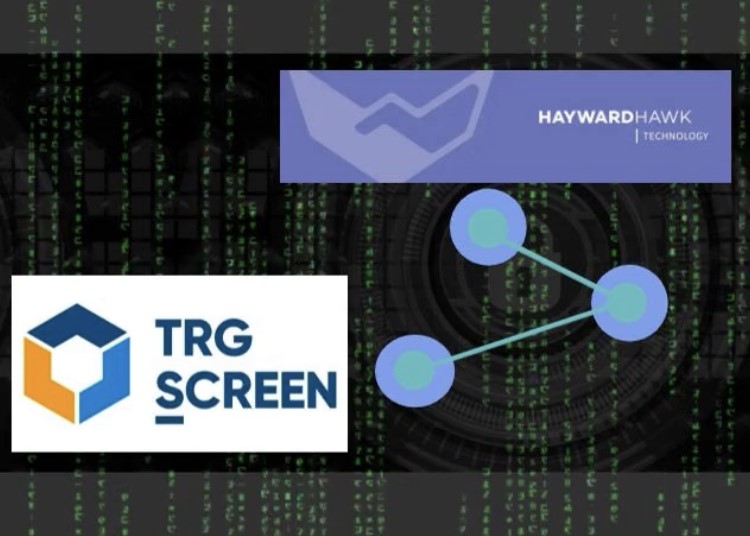 Introducing TRG Screen
Who is TRG Screen?
TRG Screen are a leading provider of enterprise subscription management solutions. They build market-leading software solutions for subscription spend and usage management to enable global enterprises to manage the full end-to-end life cycle of their market data, research, software licensing and other corporate expenses.
They are headquartered in New York, with global offices in Belfast, London, Netherlands, France, Germany, Singapore and more. TRG Screen are an energetic, dynamic workforce that is collaborative with the singular goal of giving their 500+ clients in the financial, legal, and professional verticals the best possible experience with their products.
Belfast is actually on the way to becoming their biggest office, with approximately 50 employees.
In 2021/2022 TRG Screen received the below recognitions:
Winner of 2022 'Most Innovative Digital Rights Management / Licensing Compliance/ Usage Tracking' with their PEAR and ACT products in the A-Team Group Innovation Awards
Named as one of the most Influential FinTech Companies in 2021
Won Best Market Data Inventory Platform in Trading Tech Insight Awards Europe 21
Shortlisted for Best Market Data Inventory / Compliance Platform in Trading Tech Insights Awards USA 2021
Shortlisted for Best Managed Services Solution for Market Data in Trading Tech Insight Awards USA 2021
What is it like to work at TRG Screen?
TRG Screen is headquartered in New York but their Belfast office is right in the heart of the city, just a stone's throw from City Hall (and just upstairs from the Hawk's nest!). The office is in a modern office building where you'll have some excellent downstairs neighbours (ahem!) and the best possible choice of lunch and coffee options on your doorstep. It's also very convenient for public transport.
Currently, the TRG Screen team are following a hybrid working model which is very employee-led. Employees have the freedom to set their own work location and will only need to meet in the office when necessary.
TRG Screen is young and growing rapidly - and that always means an opportunity exists for professionals to leap forward in their careers and gain experience they might not reach for years in a more mature organisation.
The team values open and informal communication in the Belfast office and across the organisation.
Who does TRG Screen hire in Belfast?
The team have some new opportunities opening up in the Belfast office for Information Security Analysts (due to the rapid growth of their security department) and Market Data Analysts / Business Analysts. There are also opportunities in dev-ops, database developers, business analysts and plenty of opportunities for grads too.
Candidates with economics/computer science/finance degrees are usually a good fit, especially if they already have 1-3 years' experience. The Infosec Analyst roles really focus on the analysis element, so no hands-on tech or coding experience is needed.
Both analyst roles focus on analysing market data, so familiarity with finance or experience in the financial sector will be an advantage.
TRG Screen also has a Graduate Programme based at their Belfast office which does include some travel to their locations in the Netherlands and London. This is an exceptional opportunity for ambitious graduates with 2:2 degrees or higher to fast track their career as data analysts.
The Belfast office is a small but welcoming team that is people-focused and supportive. Senior team members are active in organisations such as Women in Tech and other groups that support workplace diversity in the local tech scene.
Why work with Hayward Hawk?
Working with a recruiter gives you an ally in the recruitment process that knows the company and the hiring process well but yet is not part of that company.
If we agree that you're a good fit for the company we can prepare you for your interview and help you highlight the parts of your CV that will be of most interest to TRG Screen. We can coach you in how to prepare for questions on potential weak points in your experience.
If you're interested in working at TRG Screen, contact shannon@haywardhawk.com to discuss how you could take a step forward with the fast-growing company.