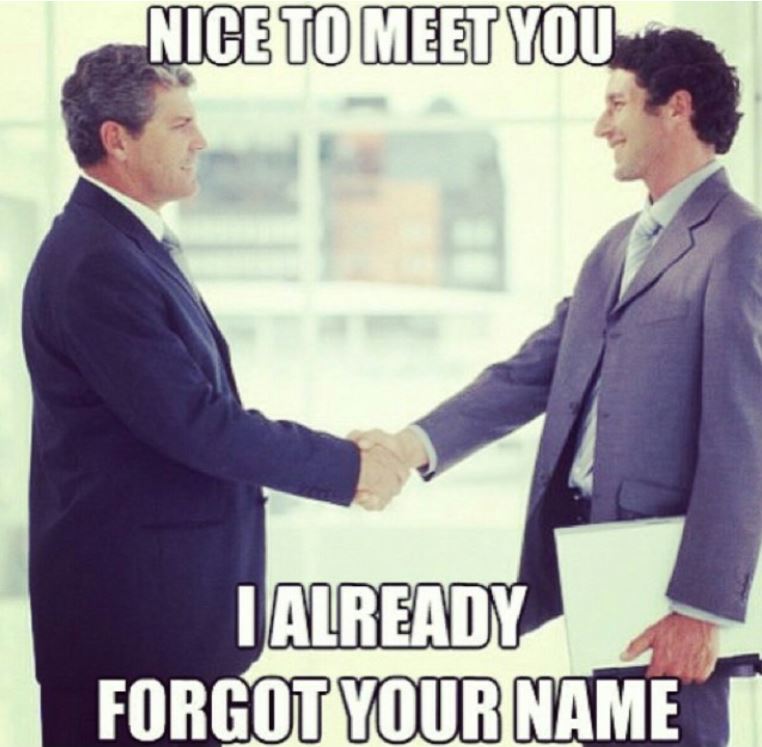 So, the dreaded first entry for the insight section of the website. Time to think up something really ground breaking, something really insightful. I know, let's do a blog selling our services and what we have to offer, what about how Brexit could affect the local technology industry…After all the brainstorming, we decided the best insight that we could offer, was into the diverse bunch that make up the Hayward Hawk starting four. Hayward Hawk, this is everyone, everyone, meet Hayward Hawk…
I'm Anthony, it's nice to meet you all. I'm a technology recruiter, but that's not all… I am a home brewer, a drummer/percussionist, a wannabe Schwarzenegger (not forgetting my Granda who is my real idol), a painter and decorator (not through choice), a rugby player, a big eater and for the most part, a pretty positive person. I jump out of bed with a big smile on my face each morning (exceptions apply) because I love my job, I love the challenges it brings, I love the people I meet and most of all, I love solving the problems, big and small, that I encounter everyday. This is more than a job for me; I'm on a mission to bring my youth and energy to the technology recruitment industry in the UK & Ireland, to place contractors and permanent tech professionals in the best projects and with the best companies, and to do it all while still having fun along the way. A bio piece is never complete without mentioning major achievements…Yes, I played with a band live on the RTE "Podge and Rodge show" when I was 17, along with guests "Mrs Doyle" and Paul Costello-I don't know how I can still walk down the street without the paparazzi chasing me.
Wow...I'm a recruiter (It's Stephen by the way). I'm pretty sure I un-ticked that box somewhere along the line. I've spent the last nine years working in recruitment across a number of brands, specialisms and locations. I've seen the local market grow and produce top class talent. I love technology; I've even got a PlayStation and a Xbox (You can add me on Xbox live...just ask!). But before I'm a recruiter, I'm a dad to two amazing girls (Savannah-Belle and Madison). I like spending my spare time with the girls, going to the zoo or playing at the park. We read Dr.Seuss before bed and then I like to drink a craft beer and watch some sport. If anyone is willing to listen to me I'll tell them all about how I scored a goal against Brad Guzan.
Mike here everyone. By day I am a tech recruiter at Hayward Hawk and by night I'm a pretty laid back (hard to believe I know) guy that loves to eat out, play sport and mainly these days watch sport on TV! I studied in Worcester in England and before I joined the recruitment world I had a successful stint in the hospitality industry for six years in England running bars and nightclubs. My old Nokia phone used to have the numbers for JLS, the England Rugby team, Cast of TOWIE and Made in Chelsea. I love all of the new wave of street food inspired restaurants that Belfast and Dublin have to offer and after a game of golf or a rugby match for my local team you'll most likely find me in one at the weekends! I love how technology is transforming our day-to-day lives and I keep myself abreast of the latest trends and emerging technologies out in the market. I cannot wait until I get my weekly food shop delivered by drones!
Finally, we get to talk about me, the best to last. I'll assume I don't need to say my name…*whispers Richard* I've been in Recruitment for over nine years....and still alive to tell the story! I'm the guy that looks after the Dublin and ROI roles. I've worked in London and Belfast, for a large multinational firm and a local boutique agency. I've learnt a lot and have seen the industry change substantially over the years - I'm passionate about what I do which means keeping up with the times and trying to be at the cutting edge of what's happening in the market! Times are ever changing! It's an fun job with plenty of highs.....and the odd low. Outside of work my energy is mostly focused on wedding planning for next year - basically saying "how much?" to my fiancée! I 'try' to play Rugby at Belfast Harlequins & am a movie critic for a local TV station....my credibility is still recovering from saying I enjoyed Jurassic World last year. I am an American Football nut and I own the Green Bay Packers. Well actually, just one share.