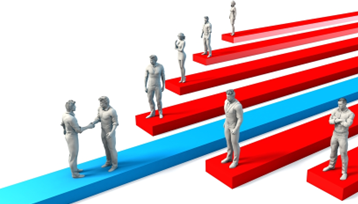 Going the extra mile, as a candidate…
If you are job searching, it is important to consider the level of competition you are up against.
You will not be the only one being considered for an interview for the role you applied for.
You need to make yourself stand out from the rest. Having a top notch CV is great – but being the most prepared and able to present the best version of yourself during interview, will help you rise above the rest.
Here are a few steps to consider that will help you leave a lasting impression.
Cover Letter
Write a detailed cover letter, tailored to the role you are applying for and send it along with your CV.
Cover letters should include an accurate personal description of your soft skills, relevant experience, achievements and reasons for applying for the role. It is important to tailor your cover letter for each application and this is an opportunity to be specific about the company and role.
Name Drop
Do your research beforehand. Find out the name of the people on the interview panel. LinkedIn is a great tool for gathering information and also highlighting mutual connections. Being able to name drop during interview can help establish credibility and build rapport during interview. Feel free to send a connection request before the interview.
Ask the Nitty Gritty
Most interviews provide you with the opportunity to ask questions at the end. Asking nitty gritty questions shows you are taking the process seriously and gets the employer thinking about having you working in the role.
Eg: How do you measure success?
What top 3 traits would you like to see me display during my first month?
What would prevent you from hiring me?
Get a Business Card
Ask for a business card before you leave the interview. This gives you the opportunity to follow up with the interviewer after the interview with a thank you and reiterate your interest. This could keep you fresh in their mind, as perhaps you are 1 of 20 interviewees.
If you are considering a new role, or keen to see what opportunities we have live currently, reach out today and we will be happy to help!
Email: info@haywardhawk.com
Tel : 028 9590 2688