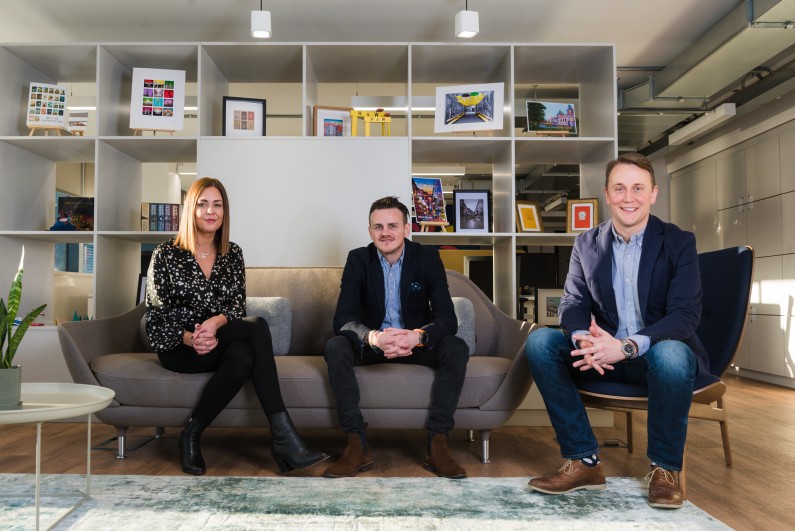 As we reach our second birthday, it's time to take a breath and remember how Hayward Hawk Professional Services got here.
Let's find out more.
It's time to put on your party hats and get celebrating. Hayward Hawk Professional Services (HHPS) is turning 2! It's been two years of ups, downs and a lot of hard work – but we made it!!
In this article, I want to tell you a little bit about HHPS, what we do and how we do it.
Who is HHPS?
Hayward Hawk Professional Services is a recruitment company based in Belfast, operating across the whole of Northern Ireland.
Gemma Murphy, who started the business in May 2019 said, "We're part of the Hayward Hawk Group, backed by James Caan CBE – one of the biggest names in recruitment and, of course, one of the original stars of Dragons' Den. We work with some of Northern Ireland's leading employers to provide the best talent, helping them grow and achieve their business goals".
Key Areas
We place candidates across a wide variety of professional services roles. Our key markets are:
Accountancy and finance
Legal and compliance
Banking
HR
Business support
We're Growing!
We have continued to grow throughout 2020/2021. Over the last three months, we've doubled in size and now have an additional two consultants in the team, working alongside Gemma and Stephanie French - Paul Wright and Caroline Donnelly. We have continued to see an increased demand from our clients and are now on the lookout for our next consultant! If you have recruitment experience and are looking for an opportunity to join a growing and dynamic business, please get in touch.
What we can offer our next consultant;
Excellent base salary
Market leading commission package
Career development
Away days
Company incentive trips – New York 2022!!
Fun, collaborative working culture
Ready to find out more?
It's hard to believe we've been doing this for two years, but here we are! Here's to the next two years – and beyond!
If you're looking for your next move in professional services, it's time to talk to Hayward Hawk Professional Services.
We're currently looking for an experienced Recruitment Consultant within Accountancy & Business Support – see the full job description here or take a look at the jobs we've currently got available. Alternatively, give us a call on 02985 931370.