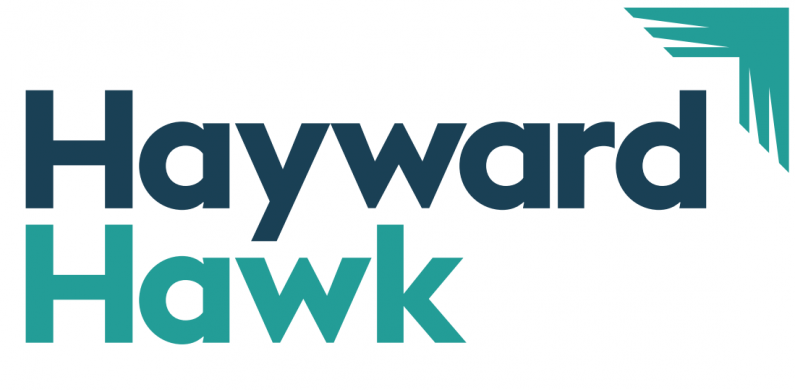 Hayward Hawk Rebrand!
At Hayward Hawk, we recently announced the merger of our two businesses, Hayward Hawk Technology and Hayward Hawk Professional Services, making us one of the largest specialist recruitment consultancies in Northern Ireland, covering legal, finance, technology and engineering.
As a result of this merger, we have gone through a rebrand. This fresh new approach further enhances our consultative and strategic approach and how this aligns to changes in the market since we launched 7 years ago.
Over the past year, we have expanded into new markets, including America and Germany. Boasting a 22-strong team of highly experienced professionals, we have ambitions to expand to 30 staff by the end of 2023!
Our newly branded symbol has been carefully created to represent our dynamism and our aptitude of pin-pointing opportunities. The winged and feathered qualities of the symbol reference the Hawk of our name.
Our brand model captures the unique qualities that drive us and help differentiate us from our competitors. Representing these qualities in everything we do contributes to our positive brand image and effective engagement.
Post covid, we have had a significant focus on collaboration between the teams and maximising client relationships. As a result, we have experienced significant growth which has been further bolstered by an increase in remote and hybrid working.
"Our team consists of highly trained and experienced recruiters who are passionate about delivering results for our clients," says Director, Gemma Murphy. "We take pride in our industry insights, knowledge and expertise, and our focus on providing an excellent candidate and client experience."
Hayward Hawk is committed to its mission of delivering exceptional recruitment solutions that meet the needs of both candidates and clients in Northern Ireland and beyond.
For more information about Hayward Hawk, visit www.haywardhawk.com.