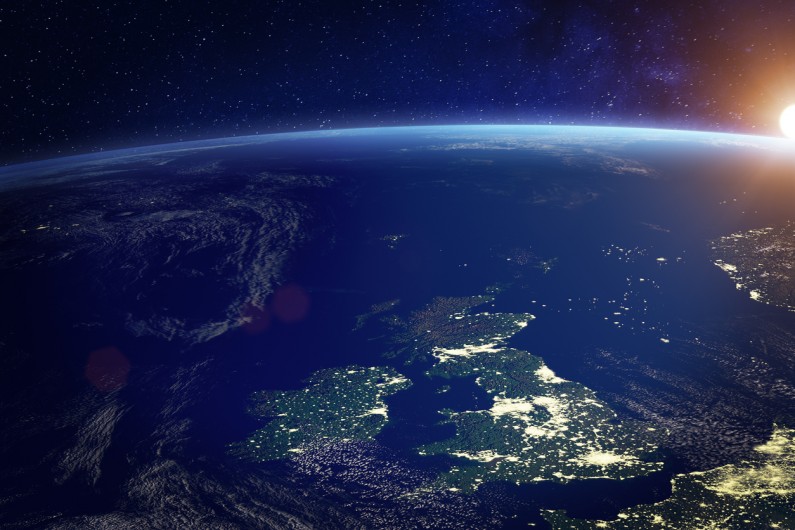 Following a successful start to the year, cybersecurity recruitment experts, EliteCyber and technology recruiters, Hayward Hawk Technology, are going full steam ahead and expanding their horizons from Europe and Ireland respectively to focus new operations in the UK market.
From their northern headquarters in Newcastle, EliteCyber Group has established a multilingual team that supplies specialist talent for niche cybersecurity roles across Europe, whilst Hayward Hawk Technology have built an industry-leading team of renowned hawks based in Belfast. Both support perm and contract placements and both are part of the Recruitment Entrepreneur portfolio, backed by former Dragons' Den star and recruitment ambassador, James Caan CBE.
Despite the challenges the global pandemic has bought to the recruitment industry and businesses as a whole; there's still huge growth potential in the UK's tech sector. In 2020, technology investment in the UK reached over £10 billion, more than France and Germany combined. Britain is also second in the world for fintech and number one in Europe for emerging technologies. In light of this, the businesses have agreed to take more of a collaborative approach to better service key clients and are actively hiring for positions to support UK market expansion and increase their brand awareness.
Commenting on the current state of the tech market and why EliteCyber is expanding into the UK, Co-Founder, Andrew Robinson said, "What we can determine is that this unique set of circumstances has dramatically driven the use of new and innovative technology. Without it the ability to do business wouldn't have been sustainable. Companies have been forced to adapt to different ways of working and transition their employees, where possible, to remote working therefore rapidly advancing the requirements for hardware, software, cybersecurity, and other cloud-based services.
Our objective is to become a global leader in cybersecurity recruitment by 2024. Growing our UK presence and supporting large established brands and emerging clients on the ground here is essential to achieving that goal."
Stephen McDowell, Founding Director of Hayward Hawk Technology, commented, "We've been present in the UK market for a while and witnessed the transformation new investment and innovative technology has made. We've also experienced great success in our government and public sector contract division, supplying contractors to many high-profile digital transformation projects. We have plans to grow out this division along with our private sector contract division. The UK government has already recognised the critical role technology has played during the crisis and we anticipate many businesses will look to technology to facilitate further agility within their organisations. Our sights are set firmly ahead, and we have both the experience and knowledge to help shape the technology workforce of the future."
Abid Hamid, CEO of Recruitment Entrepreneur, who works with both business leaders said, "The technology sector has weathered the global economic storm better than most. The skillsets required for today's work environment are increasingly technology-driven and in high demand. The detailed insights and partnership approach both businesses can provide offers real value to clients and candidates. When many recruiters are downsizing and reducing their reach, the relentless ambition and professionalism both businesses have shown over the last few months has proven their commitment to becoming industry leaders in the UK as well as in their respective markets."
With Manchester already ranked as the best performing UK city, outside of London, for attracting tech talent and foreign direct investment projects, and the only NW location to make the Top 10 for FDI, it's the ideal location for growth and will likely be one of the hub locations, along with London and Newcastle for both businesses to operate from as they develop their specialist teams.
Chairman of Recruitment Entrepreneur, James Caan CBE said, "It's fantastic to see EliteCyber and Hayward Hawk working together and harnessing the potential of the UK market to drive their brands forward. They've earned their place in the technology space and I'm confident they'll maximise the opportunity this move brings."