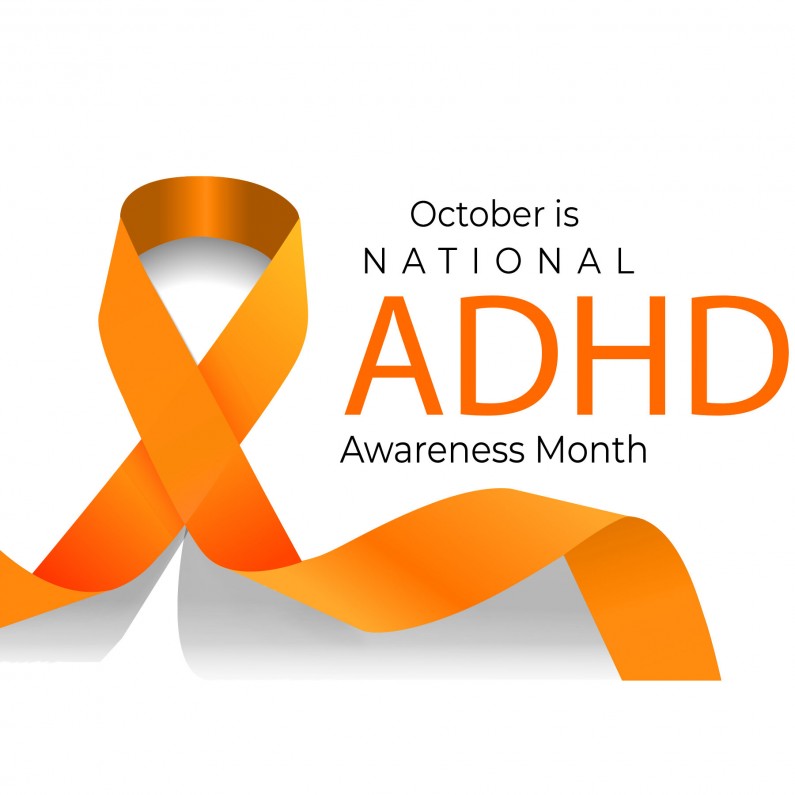 October is ADHD Awareness Month!
Following on from our blog on neurodiversity last week, we wanted to provide some awareness on ADHD.
What is ADHD?
ADHD is a neurological condition that affects the brain's ability to regulate attention, impulses and executive functions. It is not a matter of being easily distracted or hyperactive. It involves a range of symptoms that can vary in severity from person to person.


Common Symptoms of ADHD:
Inattention: Individuals with ADHD may struggle to focus on tasks, often becoming easily distracted and forgetful. They may have difficulty organising their thoughts and tasks, leading to frequent disorganisation.
Hyperactivity: While hyperactivity may be more noticeable in children, it can also manifest as restlessness and a constant need to stay on the move in adults.
Impulsivity: Impulsive behaviour, such as blurting out thoughts or actions without thinking of the consequences, is a common symptom. This can lead to difficulties in social and professional situations.
Difficulty with Time Management: Many individuals with ADHD find it challenging to estimate and manage time effectively, often leading to procrastination and missed deadlines.
Benefits of Having Individuals with ADHD in Your Workforce:
While ADHD presents challenges, it also comes with certain strengths that can be advantageous in a variety of workplace settings:
Creativity: Many individuals with ADHD have a unique perspective and can think outside the box. They often come up with creative solutions to problems that others might overlook.
Hyperfocus: When interested in a task, individuals with ADHD can display intense focus and productivity, often referred to as "hyperfocus." This can be a valuable asset for tasks that require deep concentration.
Adaptability: ADHD individuals are often quick thinkers and adaptable in fast-paced environments, making them well-suited for roles that require quick decision-making and flexibility.
Energetic and Enthusiastic: Their boundless energy and enthusiasm can be contagious, motivating teams and contributing to a positive work atmosphere.
Problem-Solving Skills: Their ability to see connections and think on their feet can be an asset when tackling complex issues.
In conclusion, ADHD is a neurodevelopmental condition characterised by inattention, hyperactivity, and impulsivity.
While it can present challenges, individuals with ADHD often bring unique strengths to the table, such as creativity, adaptability, and problem-solving skills.
Embracing diversity in the workplace, including individuals with ADHD, can lead to a more innovative and dynamic team, ultimately benefiting both the employees and the organisation as a whole.
How Hayward Hawk can help your company embrace Equality, Diversity and Inclusion to lead to a more inclusive and innovative work environment
Hayward Hawk are proud to announce that we are partnering with Specialisterne Northern Ireland, on the Empower NI Programme.

The Empower Programme is a new 2-year programme which is fully funded by the UK Government through the UK Shared Prosperity Programme. The Empower Programme will support 2000 people who are autistic and/or neurodivergent, or who have a disability, or long term health condition, to start out new careers.

We are excited to help the neuro-divergent community here in Northern Ireland, in their search for lasting work.

Reach out to Ryan McQuitty for more info or advice in this area!
E: ryanm@haywardhawk.com
T: 028 9590 2688

#neurodiversity #empowerni #careers #autism #ADHD #ADHDAwarenessMonth