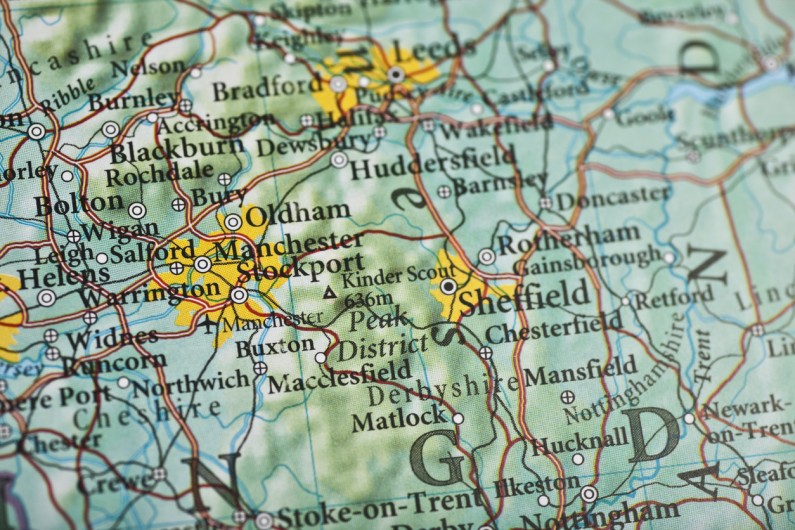 Welcome to Manchester, Sheffield and Leeds – the northern digital powerhouses. For talented software professionals, it's time to head north.
Everyone in the tech industry knows Silicon Roundabout, London's centre for tech around Old Street station. However, something else has been quietly developing in the UK's tech scene. In Manchester, Sheffield and Leeds, three major cities in the North of England, new digital hubs have evolved – and they're showing no signs of slowing down.
For talented professionals in all areas of tech, from cybersecurity to cloud computing to data analytics, opportunities are fast becoming more prevalent and interesting in these locations. In software development and testing, dozens of great firms are hiring. So, what exactly is going on in these areas, and what's out there for software developers and testing professionals.
The tech hub in the North
To put it simply, the technology scene in the North of England is booming, centring around Manchester, Sheffield and Leeds.
Manchester is home to more people working in tech than anywhere else in the UK outside of London. In 2018, the Manchester digital industry contributed almost £5 billion to the economy; a figure that is only going to grow. According to Tech Nation, Sheffield now has more than 22,000 tech jobs with an additional 10,00 needed in the next few years. Currently, the tech sector in Leeds employs more than 100,000 people and has been called a 'scale-up heaven'.
These cities are hotbeds for startups and scaleups. Manchester is a European centre for fintech, with start-ups such as OakNorth challenger bank who received VC funding. It's not just smaller companies, however. Household names have seen what these northern cities have to offer. The Hut Group is building a new, one million square ft campus close to Manchester Airport, while Leeds is home to industry disruptors such as LeadTech and EMIS.
Why is the Northern tech scene flourishing?
There are many reasons why Manchester, Sheffield and Leeds have become world-class locations for technology.
Access to a large, educated talent pool – they are all big cities and home to some of the top universities
Transport links to other big Northern cities such as Liverpool and Newcastle, while London isn't too far away by car, train or plane
Manchester, Sheffield and Leeds are attractive cities to live in, with great nightlife, sports, shopping and a high score for quality of life – making them great places for IT professionals to live
Growing tech companies want to be near other growing tech companies. When big names come to this area, more want to follow, creating a compound effect. It becomes an ecosystem for tech success.
Opportunities in software development
As you would expect from centres for startups, scale-ups and enterprise-level tech companies, software developers and testers are an essential component of the workforce. Many innovative new businesses are creating world-class products that need the insights and expertise of these experts before launching to their customer base.
According to 2019 data from LinkedIn Talent Insights, there are 6,600 software developers working in Manchester, making it the biggest centre for software development in the UK outside of London. There are also more than 3000 developers in Leeds, and demand in Sheffield is rapidly growing.
As we move into 2020 and these hotbeds of technology continue to grow, we must expect these numbers to grow. Start-ups and scaleups will hire more software development experts as their customer base expands, while established names will continue to flock to the area to hunt for talent. For example, HP is about to open an office for 300 employees at Circle Square in Manchester.
If you're a software professional, or a company looking to further your career, you'll find it hard to beat the opportunities now appearing in Manchester, Sheffield or Leeds.
Call Hayward Hawk Technology on +44 (0) 203 960 1234 or email stephen@haywardhawk.com to find out more.