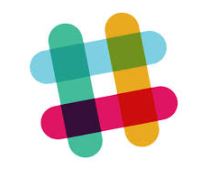 You can't talk about recruitment without mentioning process at least once. Clients have recruitment processes, interview processes, CV shortlisting processes, feedback processes, offer processes…not to mention the recruitment consultants own sourcing process, shortlisting process, CV submission process and of course the recruitment agencies internal processes. Where do we draw the line between process and productivity? In the middle of last year, we sat down with a client with the aim of re-engineering their recruitment process. After many meetings and conversations, it was apparent that communication was a very important area that we needed to look at. That's when we decided to implement Slack as a new way of working together. Slack is a tool best known for its use for communications between software development teams.
So, why did we think Slack could help us and why should you think about introducing Slack into your recruitment process?
Communication anytime and anywhere.
In a fast paced and candidate led market like technology recruitment, speed of communication and direct communication between hiring managers and recruiters is absolutely vital. In distributed technology teams, hiring managers and interviewers are often busy with meetings or the main aspects of their job; they don't have time for constant calls with recruiters. Email also seems on the decline, with many people shutting off their mailbox for long periods of the day. In the technology industry however, Slack is very much alive. It is available in browser, extension, desktop app and they even have an awesome mobile app. Technology professionals are online all day, it's how they communicate quickly and effectively in their geographically distributed teams. Even if they are working from home or out running errands.
For us, this meant that we were able to get instant response for queries on salary, interview confirmations, CV feedback, offer details etc. all through the day, even when the hiring managers were in the middle of meetings or we were out and about.
This resulted in much quicker feedback for the candidate, a quicker and easier turnaround for the hiring manager and ultimately a decrease in the 'time to hire'. It also reduced the risk for the client of losing a superstar candidate due to a slow process.
It's free for the most part (depending on team size)
For small teams, Slack is free…FOREVER. If you are a client working in a software company, the chances are that you are already using or paying for Slack. The majority of recruitment companies that you will be working with probably fall into the free category, which means there should be no barrier when you suggest using Slack in your recruitment process.
File sharing
In technology recruitment, file sharing is part of the everyday job. Whether it be CVs, portfolios, Github links or technical test files, Slack lets your share these very quickly and simply. It also has Dropbox integration for more in-depth file access. If you work in a high security environment such as investment banking, it can often be difficult to send large files via email or online transfer sites. Slack can solve this problem as most technology companies will already have the product installed and approved.
All communication is in one place
In the current climate of Whatsapp, long email threads, Lync (Skype for business), text messages etc. it is easy to be communicating with multiple people on multiple platforms. It can easily become very overwhelming to keep track. Slack communications all happen in the one place and be easily segmented into channels for various work streams or discussion topics and you can assign access to as many (or as little) members to each.
Slack also makes it super easy to search all content from the one search box with the additional help of easy to use filters. Imagine trying to remember a superstar candidate you were discussing 6 weeks ago with a particular hiring manager. You could use the Slack search filter options to narrow your search to conversations only with that hiring manager, only in a certain channel, or any of several other filters.
Privacy
Although all communication is in one place, Slack still offers the ability to converse with one person privately. This means that you could have in depth technical requirements discussions with developers or team leads, but also have a private channel where you can discuss specific salary and bonus levels with the hiring manager or HR team.
Although we are still refining how we use Slack, it has made a hugely positive impact in our ability to do our job effectively, resulting in more placements for our clients. The ability to have open and constant contact with hiring managers is priceless. I know this is sometimes an internal recruitment/HR "no no", however the ability to segment groups and to add HR into the discussions alleviates any uncertainty. I think the main takeaway for clients, is that we are introducing a solution that fits directly with their current and familiar communication methods, it's unobtrusive and visibly improves results.
As a technology recruitment start up we are always learning. I think this is a great example of how you can learn from the industry that you are recruiting for (technology) and how you can apply those learning to your own industry (recruitment).
After starting with one client, we have introduced this approach to many more. If you are keen to chat about how Slack could potentially be used in your recruitment process, let us know.