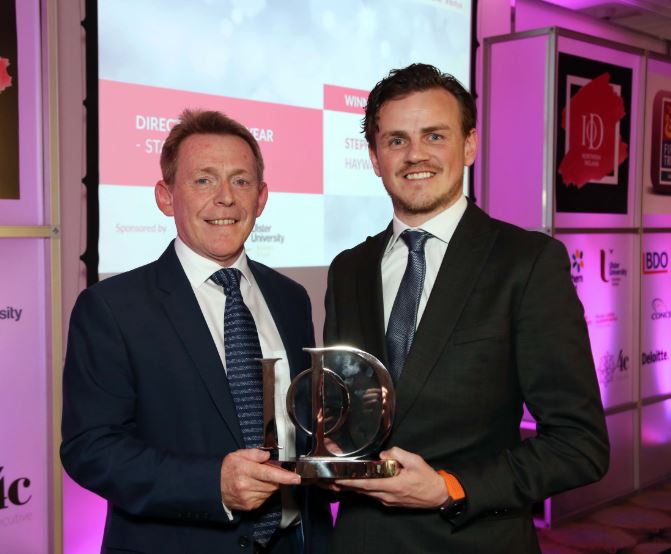 We are thrilled to announce that Stephen McDowell, Co-Director at Hayward Hawk, has been named Director of the Year in the Early Stage Business category of the 2018 IOD Director of the Year Awards, sponsored by First Trust Bank. The Awards Ceremony took place on Friday 18th May in The Merchant Hotel, Belfast.
Here's what fellow Head Hawk, Richard Waterson, had to say about the awesome news:
"It's been a great two years working with Stephen, I'm incredibly proud of what we've achieved so far and am looking forward to what the next year brings as we continue to grow our presence within the Northern Irish market. "
Abid Hamid, CEO of Recruitment Entrepreneur commented:
"Congratulations to Stephen on this fantastic achievement. In just two years Stephen and Richard have built a great team, who continue to exceed expectations. Stephen's commitment to the business, strong leadership and expertise are essential to the success Hayward Hawk continues to enjoy."

Congratulations to all of the finalists and winners from everyone here at The Nest!