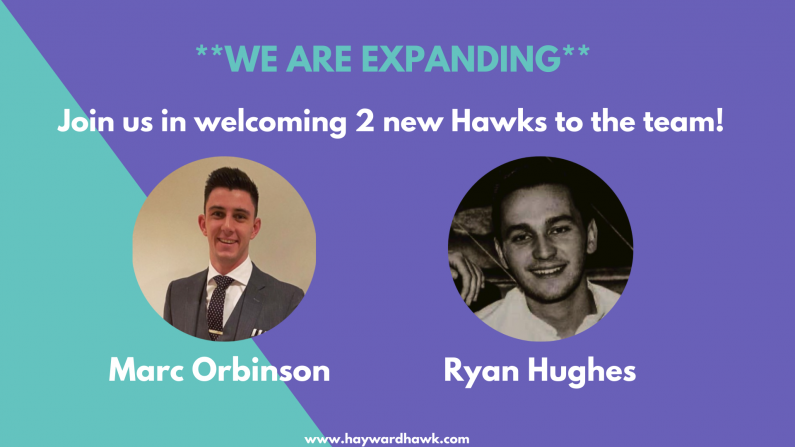 I am Marc and I am new to not only Hayward Hawk, but Recruitment as well. I have a background in Car Sales Customer Service and Hospitality. I am ready to get started on my new career path.
In my spare time I love to play any sort of sport, especially football or going to lift a couple of heavy weights. If I get any spare time after all of that, I am happy to just clean the car or head to the Pub..!
I would also like to note the team at Hayward Hawk have made the transition easy and made me feel comfortable from the minute I walked into the office on the first morning.
Any advice, tips or help would be greatly appreciated or if you would just like to grab a drink, give me a shout!
Hi all,
I am Ryan and it is great to be back in the Hayward Hawk family, new to technology but excited to get started.
Whatever spare time I have is usually spent playing cricket in the summer and visiting the pub in winter, hopefully I can pick up my golf game along the way and join everyone for a round.
Looking forward to meeting everyone in the office soon (hopefully)!
Thanks for the lovely welcome and cant wait to get started.