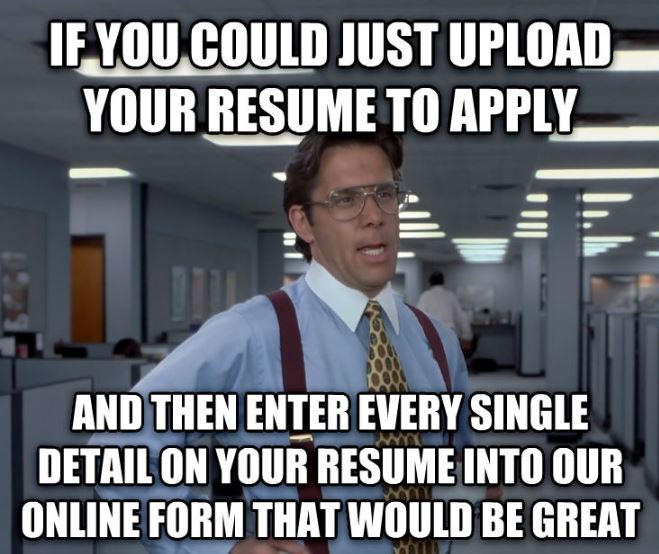 WHY CANDIDATES HATE YOUR APPLY BUTTON...
Let's face it, the demand for talent in the tech sector is a real problem for everyone, across all countries. Not enough people (especially females) are entering into STEM subjects, not enough talent is coming out of universities, not enough experienced talent in mobile development, cybersecurity, DevOps etc. You name it and there's a lack in grade A talent. You're just not getting the talent to apply for your roles.
Have you ever asked yourself why they would apply? Sure you might pay above market salaries, invested heavily into your office space, get fresh fruit delivered every day etc.
But why apply for a job with your business?
Top talent knows their worth and they don't apply, because this is not a transactional job market. They are looking for a challenge, interesting problems to solve, building out high level platforms at enterprise level or creative innovate applications that solve real world problems and have autonomy to make a real impact in their position. If you have an arduous application process via your ATS...you should think about changing it.
They're not applying for a loan, passport, drivers license, mortgage, credit card. People hate filling out forms. Especially when they upload their CV and are then asked multiple questions about the CV they just uploaded because your ATS requires it. This is a people driven market, not an application processing market. All your efforts on social media, brand engagement and promotional material is all geared towards attracting attention. All that money spent on employment branding is then wasted by having your call to action as APPLY NOW and fill out a whole bunch of information multiple times.
Don't get me wrong, an ATS has a function if you're hiring volume staff. You will do X,Y & Z in the job and in return you will be paid X amount of money, that's a straight up transactional job. That just doesn't work for software because any hiring manager will know, if you get a great developer, and I mean a really great developer, they will have their own set of requirements around salary and exceptions. Now they might be 30% or 40% above what you had initially ideally been looking for, but if this a grade A developer then sure you'll listen and seriously consider because they are worth it. The work they can produce will outstrip the extra monetary outgoing by ten times over the course of a year. Now if a production worker came in and wanted 40% more money than what was advertised, chances are pretty high they would be discounted straight away from the process and get an automated e-mail to say thanks for your application but because of a large volume of applicants blah, blah, blah. Because they will not produce ten times more than work or even 40% more work.
SO WHAT'S A BETTER WAY? WELL TRY ENGAGEMENT.
Getting your recruiter or hiring manager to engage with the candidate?

Asking for some contact information first then following up with some information about your business, the role, the team it's for, the work the team is doing and asking what they think? Maybe send the lead to your recruiter and get them to engage, send them something of value, send them an article about you, send them a free Udemy course or a free piece of software, anything they might actually use that stay's in line with your brand and your brand engagement strategy.

Do you track the candidates that started the application process then left because they hated the process or those candidates that have looked at your career site but didn't apply?

Check them out on linkedIn or the various social media channels or meetup groups.

Get your recruiter or hiring manager to follow up with the candidate and have a chat at a time that suits them via zoom or skype so they can give the candidate an overview

Make the process as easy as possible for people. Why make them fill out multiple points of info when you can get it all from LinkedIn, Github or their CV.

Streamline your process as much as possible

Invest in a CRM system (you know your ATS is not a CRM system right?)
Court and date the top talent. You don't ask someone to marry you on the 1st date, so build a relationship. Take them to lunch, grab a coffee, go for beers and stay in touch. Be interested in them. You might not be hiring them tomorrow, but you should invest in the long term strategy instead of shouting at them to just APPLY NOW.